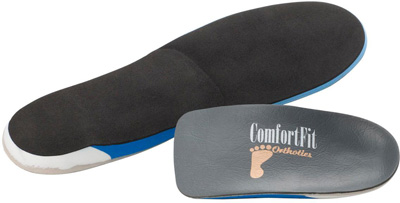 Pedorthics - Medical and Therapeutic footwear solutions
NOL has been providing custom pedorthic solutions to the north country for over 30 years. Our pedorthic treatment is specifically designed to reduce pain, improve joint alignment, and promote healing. NOL specializes in taking negative impressions and fabricating custom foot orthotics made of the highest quality materials.
Take a look at some of our products below.
Custom Molded Foot Orthotics
Custom molded foot orthotics are custom made over a model of the patients feet in order to ensure a perfect anatomical fit. Used to reduce pain by improving joint alignment, treating plantar fasciitis, turf toe, and others ailments.
Heel Lifts and wedging.
Used to treat leg length discrepancies, our heel lifts and wedges are fabricated in house and are attached to the outside of the shoe. By placing the lift on the outside of the shoe it is hidden and less noticeable. Using a heel lift improves balance and reduces the stress on backs, hips and joints.